Panasonic planning to cut 17,000 jobs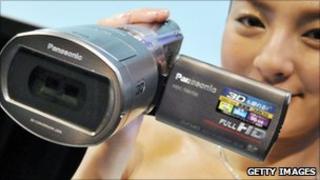 Panasonic, Japan's top consumer electronics maker, is planning to cut 17,000 jobs in an effort to reduce costs.
Panasonic expects to have a workforce of 350,000 people after wide-ranging reforms ending in March 2013.
The reforms also involve wide-ranging restructuring of the firm's global businesses.
Despite reorganisation costs, the firm said the restructuring would boost operating profit next year.
It also said operations at factories hit by the recent Japanese earthquake were recovering steadily, but disruptions in its supply chain were still affecting output.
Analysts said cutbacks were needed to ensure the company would be able to compete successfully against South Korean and Chinese rivals.
"It's a good move for Panasonic," said Tatsuya Mizuno, founder of Mizuno Credit Advisory.
"Because of the acquisition of Sanyo, there were many areas in which the companies overlapped, especially in home appliances and electronic components."
Osaka-based Panasonic purchased Sanyo Electric last year, in order to strengthen its energy business.
Profit boost
The group currently consists of five business segments, divided on the basis of technology platforms. It will now be reorganised into three business sectors: Consumer, Components & Devices and Solutions.
The company also said the head offices of Panasonic Corporation, Panasonic Electric Works and Sanyo, along with six corporate regional management divisions, would be be consolidated.
Panasonic expects the restructuring costs will be 110bn yen ($1.3bn; £810m) in the 2012 financial year, and 50bn yen in 2013.
It said sales would suffer next year, but overall cost savings would boost operating profit by 6bn yen.
In 2013, operating profit would be boosted by 60bn, it said.