New Zealand to see spending cuts after record deficit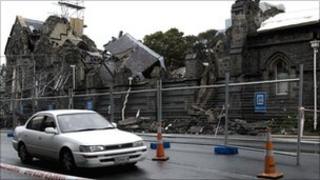 New Zealand has announced cuts in spending to battle a record budget deficit after two earthquakes pummelled Christchurch.
The deficit is expected to hit a record NZ$16.7bn or 8.4% of gross domestic product by the end of June this year.
The high deficit is because of spending on damage and recovery from earthquakes in September and February.
The government said it expects to be back in a budget surplus in the next four years.
"It warrants the ratings agencies looking at our rating favourably," Finance Minister Bill English told a media briefing.
New Zealand has maintained its AA+ credit rating since 1996 but its outlook was downgraded to negative following February's quake.
"The government is forecasting an earlier return to surplus, so that should help ward off a credit ratnigs downgrade," said Helen Kevens of JPMorgan.
Rating agency Standard and Poor's said the budget did not change its view on New Zealand.