Malawi stops HIV cash allowance for civil servants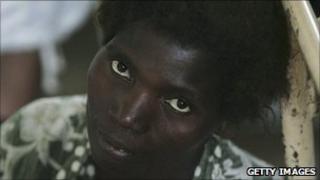 Malawi's government has scrapped extra payments to HIV-infected civil servants, accusing some of them of spending it on prostitutes and beer.
The $35 (£21) monthly payment would be replaced with "nutrition food bags", said government official Mary Shaba.
This would stop workers from using the money on prostitutes and "further spreading the virus", she added.
The scheme was intended to help sick workers improve their diet.
Ms Shaba said the scheme, introduced in 2007, had also been abused by civil servants who falsely claimed that they had HIV so that they could cash in on the allowance.
Nearly 40,000 civil servants, out of about 170,000, claimed the allowance.
The average monthly salary in Malawi's civil service is $100.
Around 14% of the country's population is HIV-positive.
The illness has cut life expectancy in the southern African nation to 36.
The move comes as the UN hosts a summit to mark the 30th anniversary of the first diagnosis of Aids.