Cardiff firm New ID's policy change after BBC programme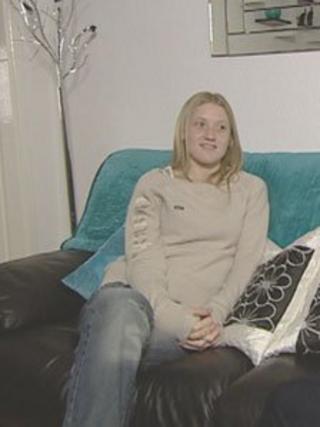 A makeover and photo shoot company has promised to change some of its procedures after a BBC investigation.
Undercover researchers from the X-Ray programme uncovered hard-sell tactics at New ID studios in Cardiff, which a consumer law expert said could potentially be illegal.
Two customers spent more than £1,000, despite booking "cheap" special offers.
The company said it ensures all customers fully understand the terms of all offers made to them.
The BBC Wales programme sent in the undercover team after a series of customer complaints.
Consumer law expert Prof Margaret Griffiths watched the undercover film and said offers "were coming through so thick and fast that I would defy any customer to know what is on offer at any point".
Teresa Brown, from Cardiff, booked a special offer at New ID, paying £160 in advance for a makeover, professional photo-shoot and four pictures of herself and daughter Mary.
'Absolute nightmare'
After the shoot, she said she was offered a picture package for £4,000.
Ms Brown said: "I'd already been told if I walked out the images would be deleted, so I felt under extreme pressure.
"My head was telling me get out of there and don't part with your money. I didn't want to seem to be an uncaring Mum.
"There is no way I'd sign up for that again. It's supposed to be a pleasant experience. But it was an absolute nightmare."
She agreed to pay more than £1,000 for 50 images.
Caryl Lewis, from Swansea paid £150 in advance for her New ID experience and six pictures of her and her partner. She left paying more than £1,000 for 56 photos.
'Lot of pressure'
She said they were told the pictures they paid for in advance would have a prominent copyright mark on them, and they needed to spend more if they wanted them without the mark.
"A lot of pressure is put on you. They are talking so fast," she said.
"They just throw so much information at you which you haven't got time to absorb."
When two undercover X-Ray researchers went to the studios for a session which they were told was going to be free they were offered an £800 package and a confusing range of offers.
They were told they could not go away and think about the offers because the images would be deleted when they left.
However, X-Ray researchers know of another customer who refused to buy pictures, and was called by the company a year later and told they could still buy them.
Prof Griffiths said the way New ID were selling could be illegal.
"It is against the law to falsely suggest to a customer that they have a once only chance and this is it," she said.
In a statement the company said: "We have launched an internal investigation and if it is found that any of our staff acted against company policy, appropriate action will be taken.
Legally-binding contract
"We accept that we have made some mistakes and thank X-Ray for highlighting a number of these issues which we are committed to changing."
The copyright marks will be removed from pictures straight away and the company said it will build storage so it does not have to delete pictures immediately.
It has not offered financial compensation to people highlighted by the programme.
"We are committed to ensuring customers entering into an agreement with us fully understand all elements of the agreement and that the terms and conditions are clear and concise," it added.
"Unfortunately we cannot take responsibility for customers who enter into a legally-binding contract but at a later date decide to cancel their order."
X-Ray is broadcast on BBC One Wales at 19:30 BST on Monday.