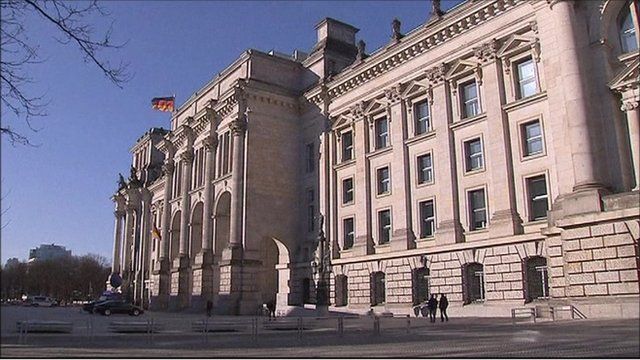 Video
Merkel under pressure as Portugal bail-out looms
EU leaders are meeting in Brussels after Portugal's parliament rejected an austerity budget, prompting the resignation of PM Jose Socrates.
An international bail-out, similar to those accepted by Greece and the Irish Republic last year, is now far more likely.
The result of the vote in Portugal will add to the pressure on German Chancellor Angela Merkel, who faces mounting criticism at home over the cost to Germany of bailing out weaker Eurozone members.
The BBC's Stephen Evans reports from Berlin.
Go to next video: Talks on eurozone debt crisis