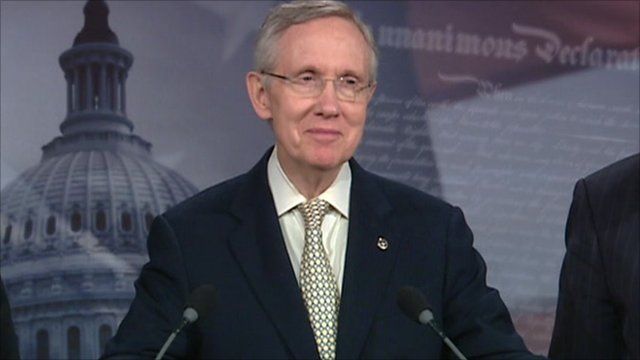 Video
Harry Reid: 'It's time for us to compromise'
The US Senate has rejected a bill to increase the nation's borrowing limit. Lawmakers voted 59-41 against measures to raise the $14 trillion US debt ceiling and allow Washington to pay its debts.
The bill had earlier been passed by the House of Representatives with the deadline for a deal on the debt looming.
The leader of the Democrats in the US Senate, Senator Harry Reid, accused Republicans of not negotiating and said it was time for compromise.
Go to next video: Boehner 'stuck neck out' to get debt deal