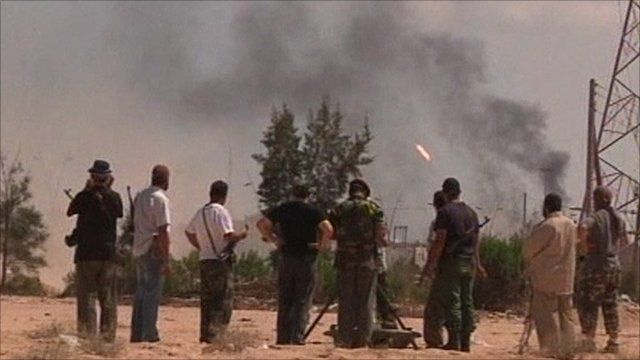 Video
'Big gains' in push for Gaddafi's hometown of Sirte
Libyan government troops are clashing with supporters of ousted leader Col Muammar Gaddafi in one of his last strongholds, Sirte.
Black smoke was seen rising from the coastal city after National Transitional Council (NTC) soldiers reportedly entered from the west.
The BBC's Alastair Leithead says NTC forces have also moved from the east towards Sirte, and are taking "big steps forward" in the battle for Gaddafi's hometown.
Go to next video: Libyans demand help for war wounded