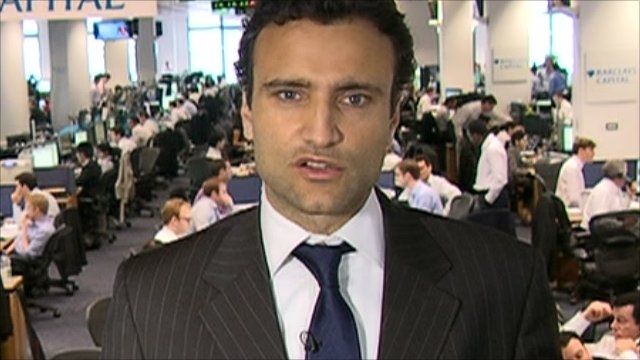 Video
Reaction to Italy credit downgrade
Antonio Garcia Pascual from Barclays Capital reacts to the news that the Italian government's credit rating has been slashed by Moody's from Aa2 to A2 with a negative outlook.
The ratings agency blamed a "material increase in long-term funding risks for the euro area", due to lost confidence in eurozone government debts.
Despite Rome's low current borrowing needs, and low private-sector debt levels in Italy, Moody's said market sentiment had turned against the euro.
Prime Minister Silvio Berlusconi said the decision was expected.
Mr Pascual told the BBC's Aaron Heslehurst that "if you look at the banking system in Italy there is not a large amount of credit risk on the balance sheet."