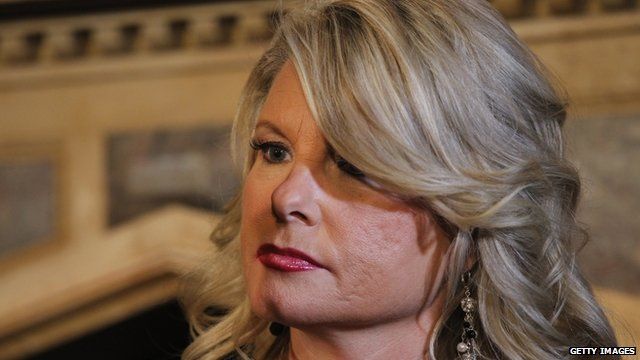 Video
Woman publicly accuses Herman Cain of sexual harassment
A woman has told a news conference how Republican presidential hopeful Herman Cain groped her when she asked for his help finding work in the 1990s.
Sharon Bialek, a former employee of a restaurant lobby group, said Mr Cain had reached up her skirt and pulled her head towards his crotch.
Bialek is the fourth woman to make such accusations against Mr Cain, but the first to do so publicly.
The Cain campaign immediately issued a denial: "All allegations of harassment against Mr Cain are false."
From Washington Jonny Dymond reports.
Go to next video: Cain denies sex harassment claims