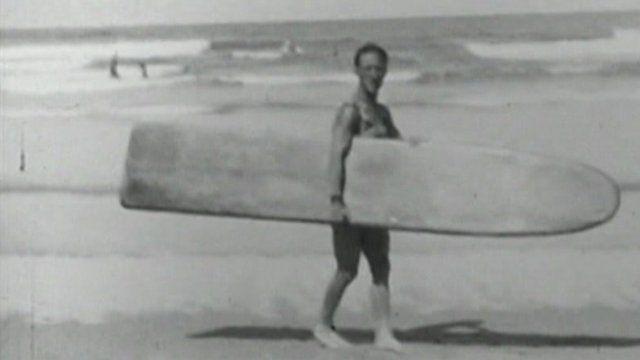 Video
Rare UK film found showing earliest attempts at surfing
The earliest known footage of surfing in the UK is being hailed as a national treasure after being discovered in an attic.
Lewis Rosenberg and his three friends made the film in Newquay more than 80 years ago, after making a waterproof cover for their camera
The group would regularly travel on the steam train between London and Cornwall for weekends on the beach.
Mr Rosenberg had crafted a long board from balsa wood and attempted stand-up surfing after seeing a news bulletin from Australia.
His daughter found the film in her attic, she has since donated it to the Museum of British Surfing in Devon.
Go to next video: Glowing surfers brave waves at night