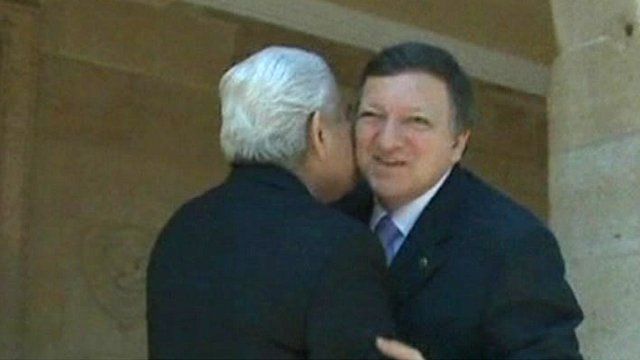 Video
Ecofin hopes to break link between banks and governments
On Friday finance ministers will gather in Nicosia, Cyprus, to begin the mammoth task of overhauling the way banks are regulated in Europe.
The plan to put the European Central Bank at the helm of a 'super regulator' for all of the Euro currency zone was launched in Brussels this week and hopes to break the links between the banks and governments.
Now the countdown has begun at the 'Ecofin' meeting to try to get the details agreed and in place by the New Year.
Nigel Cassidy reports.