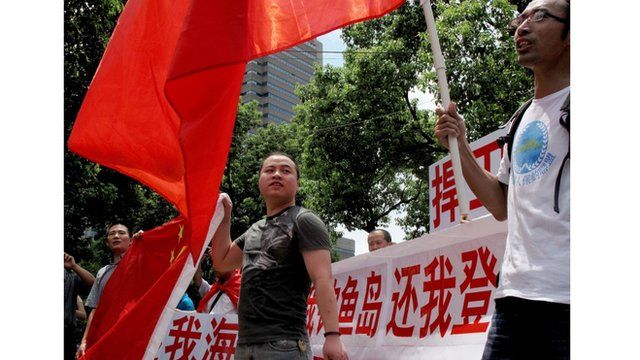 Video
Japan firms stabilise in China
Japanese companies such as Sony and Toyota are restoring their businesses in China, after their operations suffered disruption from anti-Japan protests.
Japanese companies like Sony and Toyota are getting their businesses in China back in operation, after the disruption caused by recent protests over Japan buying islands in the East China Sea, that both countries claim.
Thousands of protesters were on the streets in many Chinese cities.
The territorial dispute over the islands which are known as Senkaku in Japan and Diaoyu in China, remains unresolved between the two nations.
Richard Fenning, the chief executive of Control Risks, has been telling the BBC's Mariko Oi how businesses should react when they're caught up in such violent protests.