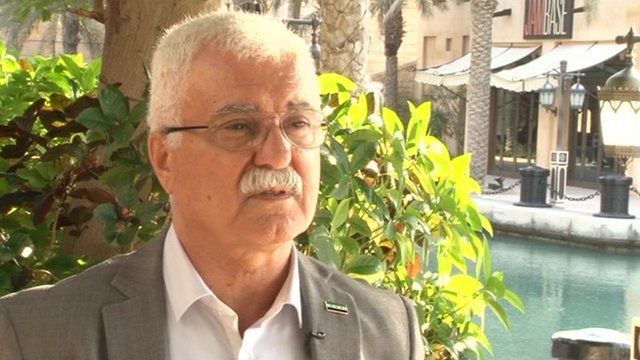 Video
What can Syria do to rebuild?
With the ongoing crisis in Syria leaving tens do thousands of people dead and causing extensive damage to infrastructure, the head of the country's largest opposition group discusses his plans to rebuild.
The conflict in Syria has taken a devastating toll on the country, with tens of thousands of people killed and damage to infrastructure estimated to be worth $100bn (£62bn).
With such extensive problems and continuing violence, what plans, if any, can be made to rebuild the country?
George Sabra, chairman of Syria's largest opposition group, the Syrian National Council, speaks to Middle East business Report.