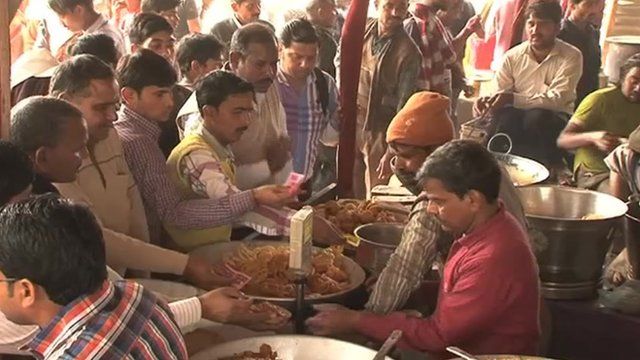 Video
Traders enjoy India's Kumbh Mela
India's Kumbh Mela religious festival attracts millions who want to cleanse their sins, but the crowds of pilgrims are also good business for traders.
It is claimed India's Kumbh Mela festival is the biggest gathering of people on earth.
Over the next few weeks it is estimated a hundred million people will travel to where the Ganges and Yamuna rivers meet, believing the waters can cleanse them of sin.
However as the BBC's Adrienne Murray reports, while religious belief draws millions to the festival, the event is also a business opportunity for many traders.