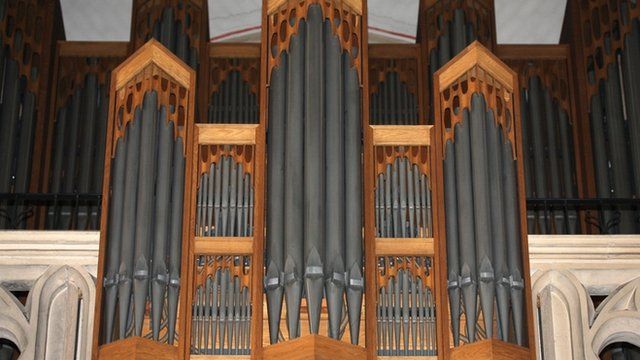 Video
Church organists 'contribute wonderfully to liturgy'
Parish vicars who struggle to find a regular organist for services can now buy a karaoke-style machine with a vast repertoire. But will this help or hinder relations between the notoriously delicate relationship between vicar and church organist?
"I love having organists there because they have got this fantastic sense of humour and obviously they contribute wonderfully to the liturgy," Rev Dr Giles Fraser, Parish Priest at St Mary Newington, told BBC Radio 4's Today programme.
"A good organist can really make a service work just as a bad organist can completely capsize it," believes Robert Quinney, sub-organist at Westminster Abbey. He is confident the art form will continue in years to come: "There's really quite a stock of young organists coming through."
First broadcast on BBC Radio 4's Today programme on 30th January 2013.