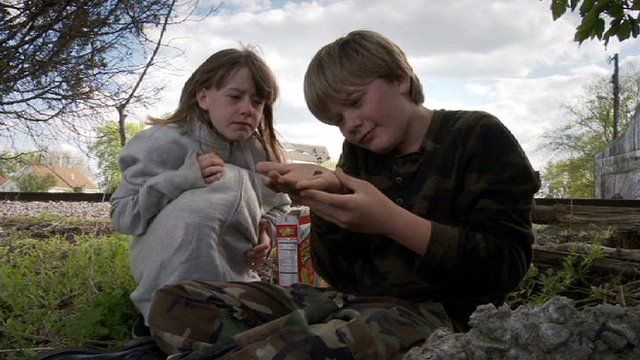 Video
'We don't get three meals a day'
With one in 12 Americans now unemployed, many families are struggling. It does not just mean children doing without holidays and nice clothes - a growing number are also going hungry.
Food is never far from the thoughts of 10-year-old Kaylie Haywood and her older brother Tyler, 12.
Since their mother, Barbara, lost her job in a factory there has been little money to live on and not enough food.
"We don't get three meals a day like breakfast, lunch and then dinner," says Kaylie. "When I feel hungry I feel sad and droopy."
This World: America's Poor Kids will be broadcast on BBC Two at 21:00 GMT on Wednesday 6 March.