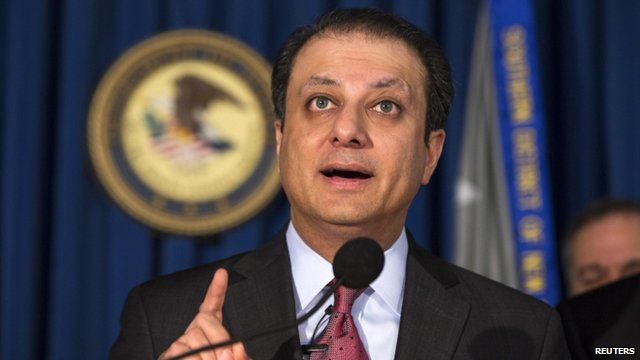 Video
Liberty Reserve a 'black-market bank' - US Attorney
The Liberty Reserve digital money service that was shut down laundered more than $6bn (£4bn) in criminal cash, US authorities have said.
Police raids at the weekend in 17 countries saw Liberty Reserve's owners and operators detained and its computer hardware seized.
US Attorney Preet Bharara said it was the "largest international money-laundering prosecution in history".