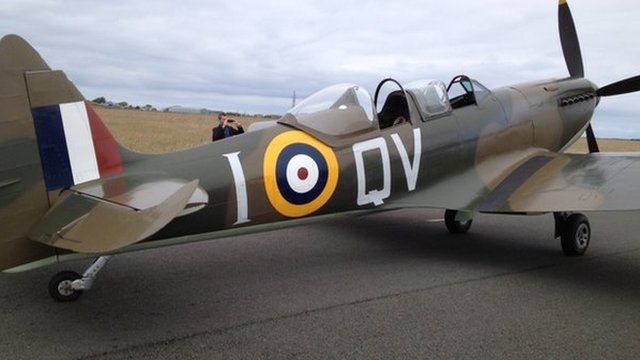 Video
Spitfire lands on Isle of Man for Sir Ben Kingsley film
A rare Spitfire plane, used during World War II, has landed on the Isle of Man ahead of filming for a new Sci Fi movie starring Sir Ben Kingsley.
The aircraft which was built in 1944, will be used as a prop in the production Our Robot Overlords.
It is one of six remaining two-seaters in the world and was the second allied plane to land in France during WWII.
Producer Piers Tempest, said: "The island is great for film making as you never have to move the unit, cast and crew very far."