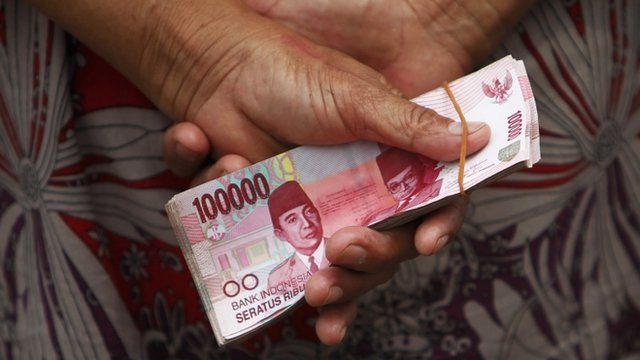 Video
Indonesia's rupiah continues to fall
Indonesia's currency, the rupiah, is continuing to fall as investors are increasingly moving their money out of Asian economies. Karishma Vaswani reports from Jakarta.
In Indonesia the local currency, the rupiah, has been weakening against the US dollar. But its not being viewed as a good thing.
Record low interest rates in the US and Europe led investors to move their money into Asia. Many put their money into Indonesia, hoping for a higher return.
But now suggestions that economic stimulus measures in the US could be coming to an end have led many to start moving their money out.
Karishma Vaswani explains more from Jakarta.
For more clips visit the Asia Business Report website .