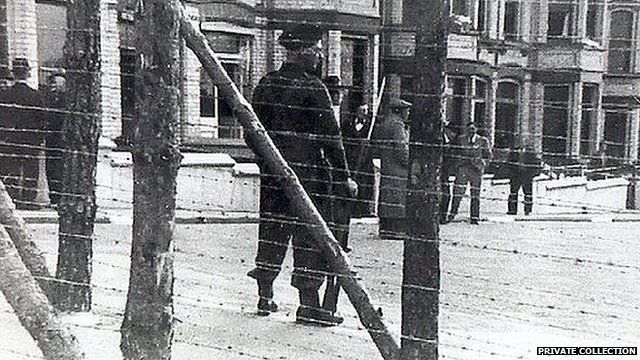 Video
Kurt Schwitters island internment camp art exhibited
An exhibition by the artist Kurt Schwitters is being unveiled at a gallery close to where he was interned during World War II.
Responses to Place, at the Sayle Gallery, features work created by the German-born artist while he was held on the Isle of Man.
As a German national living in the UK, Schwitters was arrested by the British in 1940 as an "enemy alien".
The Isle of Man camps enabled the government to imprison people thought to be dangerous to national security, without charge, trial or set term.
Black and white images courtesy of 'Private Collection'. Portrait images courtesy of 'Kurt Schwitters©VG Bild-Kunst, Bonn, 2013'.