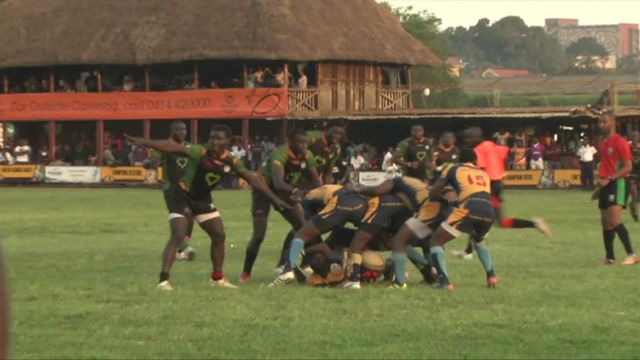 Video
Uganda rugby players defy threats to host Kenya match
Life in Uganda's capital Kampala has changed since the US warned last week of a possible attack similar to the one in Kenya's Westgate shopping mall.
The next day the Ugandan police issued a red alert notice. For ordinary Ugandans, this has meant more body and car searches.
But many Kampala residents have decided to go on with their lives despite the threat. The city's rugby stadium that was bombed by al-Shabab in 2010 has hosted a match featuring teams from Uganda and Kenya.
BBC Africa's Catherine Byaruhanga reports.
For more African news from the BBC, download the Africa Today podcast.
22 Oct 2013

From the section

Africa