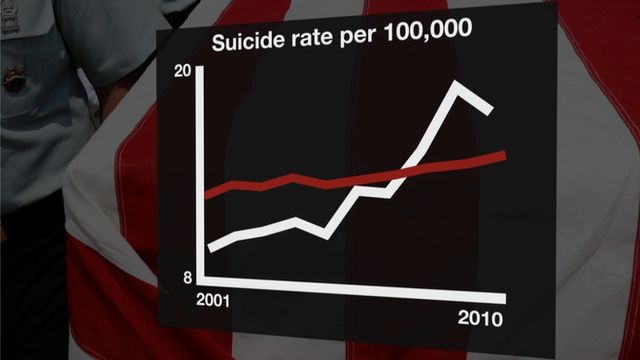 Video
America's military suicide rate explained
As America observes Veterans Day, the BBC looks at the numbers behind a rise in suicides among active-duty troops.
As America observes Veterans Days the country once again recognises generations of military service in war and peacetime.
But among those active-duty troops serving today the heartbreaking trend of military suicides continues to shock the nation.
Answers to why this occurs remain elusive, yet data collected in recent years may provide some clues.
The BBC takes a look at some of the most striking statistics - including a few that dispel conventional wisdom about what's behind these acts.
Produced by David Botti
Additional images: Thinkstock and Getty Images