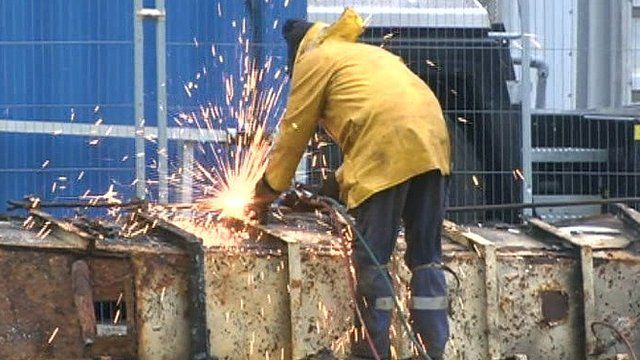 Video
Solway Harvester will be scrapped by Christmas
The scrapping of the Solway Harvester should be completed by Christmas, according to the company dismantling the ill-fated vessel.
The Scottish scallop dredger sank in heavy seas off the Isle of Man coast in January 2000 with the loss of all seven Galloway fishermen on board.
Stephen Carter from the Laxey Towing Company said: "Weather permitting, the job will be finished by Christmas."
The wreck remained in Douglas harbour for more than 13 years, due to the possibility of continuing legal action.