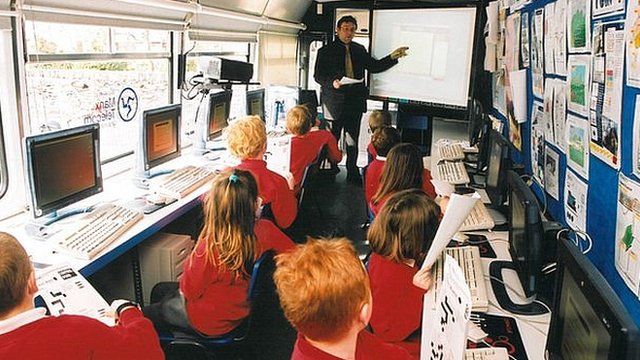 Video
'Computer bus man' Alex Townsend honoured by Apple
A man who installed Apple Macintosh computers on a bus to teach Manx children about the internet has been named as one of the computer giant's leading innovators.
Alex Townsend, known as "computer bus man", is one of a list of "pioneers" deemed to have made a "profound impact" with the computers in the past 30 years.
The list was issued to celebrate the 30th anniversary of the first Mac.
In the 1990s, Mr Townsend was teaching at an island secondary school when he came up with the idea of converting a decommissioned bus into a mobile classroom to educate children about the internet.
An Apple spokesman said his idea was a "stroke of brilliance".