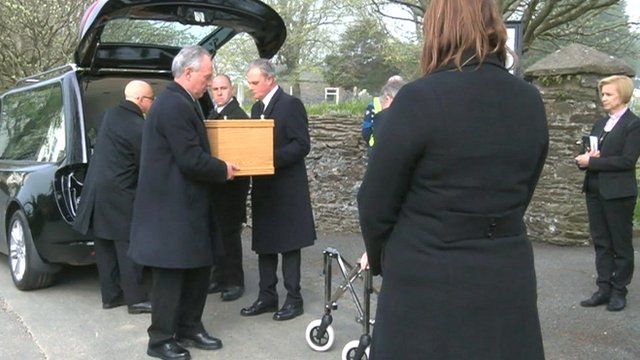 Video
Isle of Man funeral held for unidentified man
A graveside service has taken place at Lonan Church in the Isle of Man for an unidentified man whose body was discovered at sea last year.
It was found by fishermen working off the north coast of the island in April, and was recovered with the help of Ramsey lifeboat.
A post-mortem examination, including DNA tests, were carried out but the man's identity was never revealed.
About 25 people attended the service.