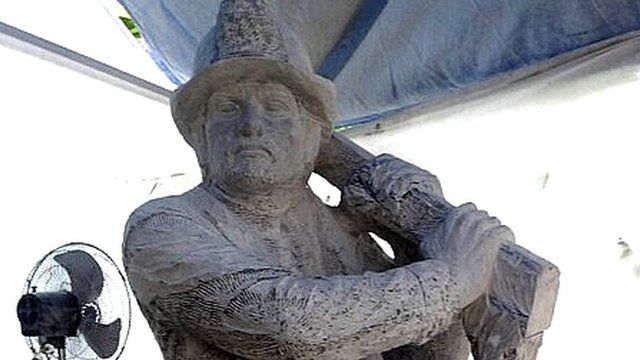 Video
A statue is being built to honour the Great Laxey miners
A sculpture honouring Laxey miners has been commissioned on the Isle of Man.
A stone carver from Bali has been appointed to create the statue which will commemorate the miners who worked in the Great Laxey Mine during the 19th century.
By the mid 1870s, the metal mine was one of the richest and most successful in Britain.
The memorial is at the bequest of a 96-year-old woman who wanted something to honour the miners. It is due to arrive on the island later this year.