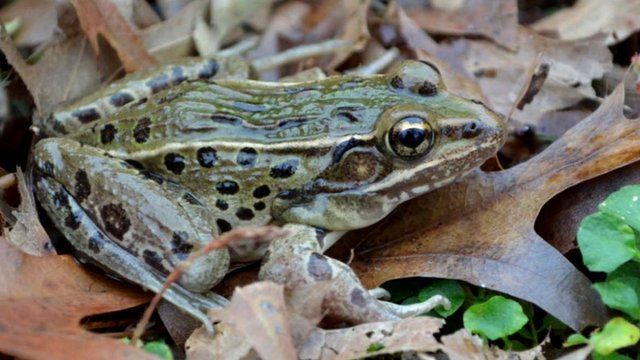 Video
New frog species found in New York captured on camera
Scientists have discovered a new species of frog in New York City and the surrounding region.
Dr Jeremy Feinberg from Rutgers University, who led the study, said the newly described leopard frog was found in "one of the largest and most densely populated urban parts of the world".
The frog was identified thanks in part to its unique call, which you can hear in this piece of footage of the frog that the team captured.
The discovery is published in the journal Plos One.
Go to next video: Rare frogs glow for conservation