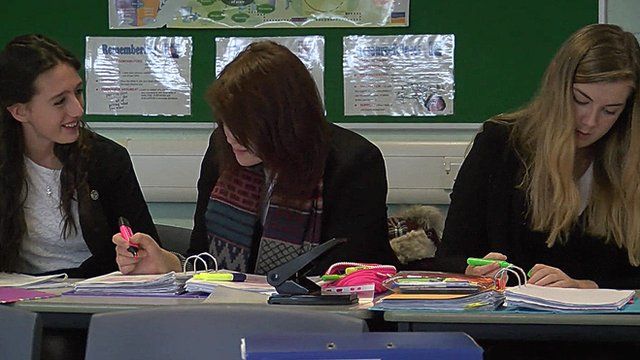 Video
Isle of Man pension: Today's children may have to work until they are 74
Plans to potentially increase the state pension age on the Isle of Man to 74 have been announced by the Manx government.
If implemented, the proposal would apply for anybody born from 2011.
The state pension age for men on the island is currently 65. By 2018 the same age will apply for women.
The Treasury department said "radical change" was needed following a report which said the pensions system was "out of date" due to the Isle of Man's ageing population.