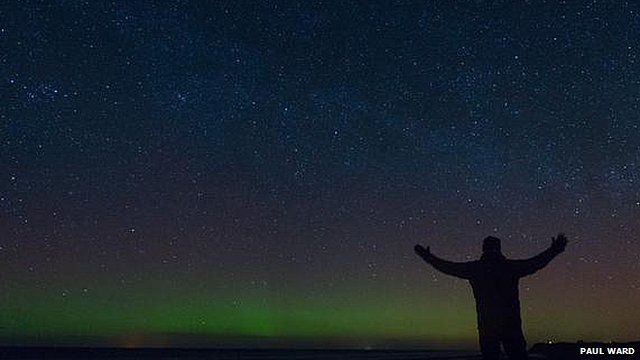 Video
Aurora Borealis time lapse seen from Isle of Man
The Aurora Borealis have been photographed by a stargazer on the north-west coast of the Isle of Man.
Paul Ward captured the Northern Lights from Ballaugh beach on Monday.
He created this time lapse video of his experience.
The Aurora Borealis are usually best seen from countries to the north of the Isle of Man and UK.