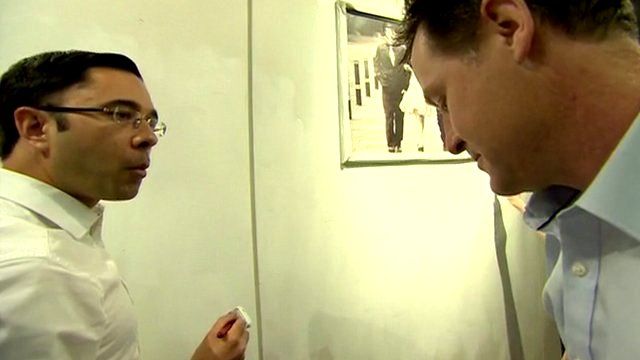 Video
Election 2015: Clegg 'we offer a sensible centre ground'
Nick Clegg has told the BBC that no one party will win the election outright, and that voters should think about who they want to be in Downing Street with either David Cameron or Ed Miliband.
The deputy prime minister was visiting NK Theatre Arts in Romiley, an arts company in the Hazel Grove constituency which focuses on education through theatre.
Mr Clegg helped to decorate some of the theatre and said the BBC's Arif Ansari had to pick up a paintbrush as well if he wanted to interview him.
Go to next video: Cameron on offensive across the UK