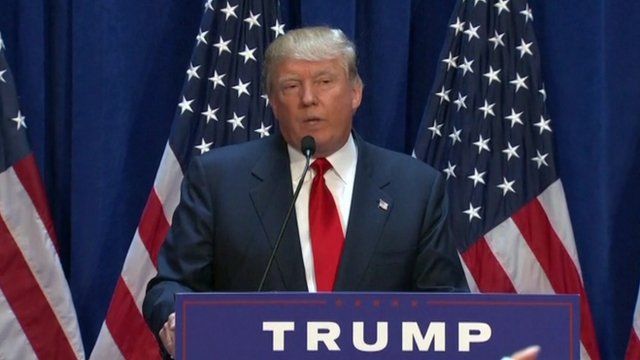 Video
How Trump became the Republican nominee
Donald Trump has gained a lot of supporters, and caused a lot of offence, over the course of his campaign to become the Republican nominee for the presidential election.
After Ted Cruz and John Kasich withdrew from the race, he now has a clear path to victory.
BBC News looks back at how the billionaire ran his campaign.
Go to next video: Anti-Trump advert spoofs Star Wars