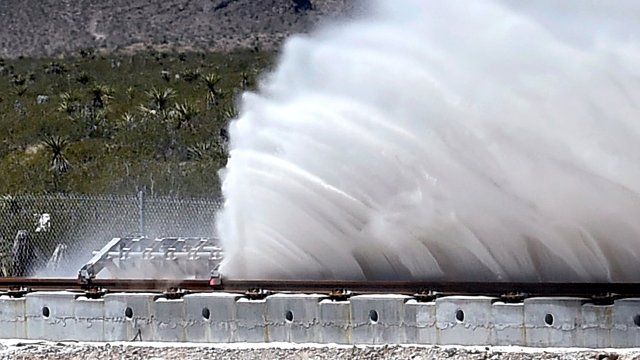 Video
Hyperloop high-speed system tested in the Nevada desert
An early test of Hyperloop - a proposed high-speed transport system - has accelerated a sled to 116 mph (187km/h) in 1.1 seconds in the Nevada desert.
The idea was first pitched by Telsa co-founder Elon Musk in 2013.
It is hoped that the system will be able to start moving cargo by 2019 and people by 2021.
Go to next video: Is Hyperloop the future of inter-city travel?