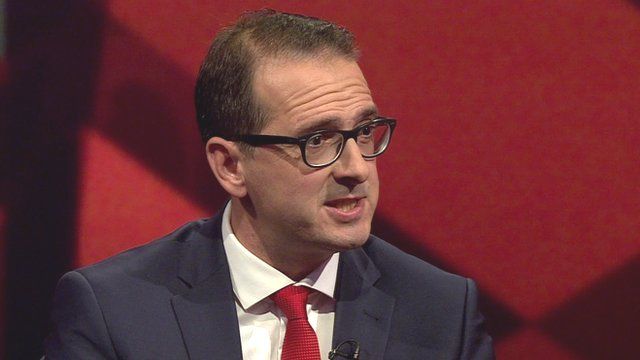 Video
Patriotism not in Corbyn's make-up, Owen Smith claims
Owen Smith has questioned Labour leader Jeremy Corbyn's patriotism, suggesting it is not "part of his make-up".
The leadership challenger made his comments during an interview with James O'Brien on the BBC's Newsnight programme.
The Pontypridd MP said Mr Corbyn's "metropolitan" politics were at odds with Labour traditions about national identity in England, Scotland and Wales.
He claimed the Labour leader did not understand that many people had a "sense of place".
Go to next video: 'We are a social movement' - Corbyn