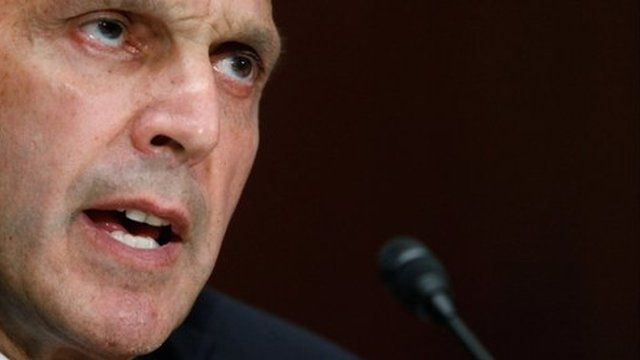 Video
Lehman Brothers could have been saved says former boss
The US government made a mistake in allowing Lehman Brothers to fail, according to the former chief executive of the bank.
Dick Fuld told a commission examining the financial crisis that regulators rejected a series of measures that would have helped Lehman.
The firm filed for bankruptcy in September 2008, a move widely seen as aggravating the global crisis.
Michelle Fleury reports from New York.