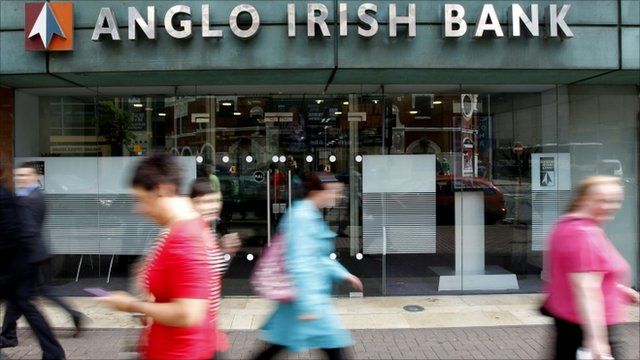 Video
Anglo Irish Bank to be broken up by Dublin
The Irish government has said it will break up the nationalised Anglo Irish Bank.
The failed lender will be split in two - a funding bank and an asset recovery bank, the finance ministry said.
The asset recovery bank would retain a banking licence, but would focus on managing the existing loans inherited by Dublin when it took over the bank.
The funding bank, meanwhile, will hold all of Anglo's deposits and will not engage in any new lending.
Ben Shore reports.
Go to next video: What next for Anglo Irish Bank?