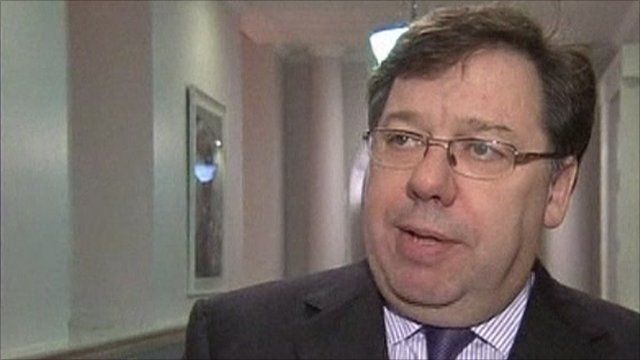 Video
Ireland PM Brian Cowen denies EU bail-out
Prime Minister Brian Cowen has insisted the Irish Republic does not need European Union assistance amid speculation it is under pressure to use an EU bail-out fund.
He said "Ireland is making no application for the funding... because clearly we are pre-funded right up to the middle of next year".
The prime minister said discussions will take place on Tuesday in an effort to "underpin financial and banking stability" within the eurozone.
Go to next video: EU bail-out for Ireland?