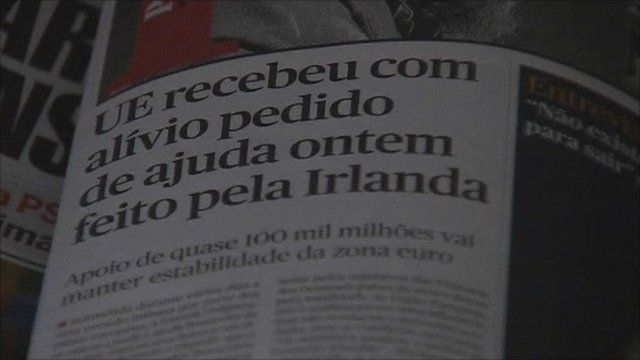 Video
Markets bet on a Portuguese bailout
Thursday was another punishing day on Europe's bond markets - with relief about a possible bailout of Ireland now firmly replaced by fear that the debt crisis may be spreading.
On Friday the focus is on Lisbon where the government has to get its latest austerity budget safely through its final vote in Parliament. Portugal's deficit and debts may be smaller on a European scale than those of Spain, Greece or Ireland.
However, according to press reports, the European Central Bank and other EU nations are pushing Portugal to seek a bailout to take some pressure off Spain. The yield on Portugal's ten year bond has surged to a new record above 7%.
Nigel Cassidy reports.