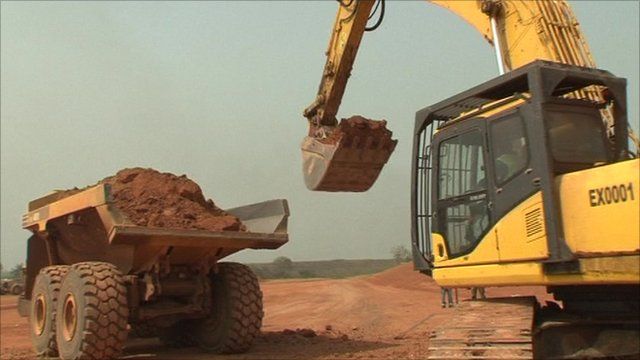 Video
Iron ore hope for Sierra Leone
There are hopes a new iron ore mine in Sierra Leone can help turn around the country's fortunes.
Sierra Leone's economy was shattered by its civil war which ended a little under a decade ago. But the country is rebuilding itself, and one of the main drivers of that is iron ore.
A new mine is about to open a couple of hours' drive from the capital Freetown.
Komla Dumor visited the vast Marampa iron-ore mine and asked if much of the country's fortunes rests on the mine's success.