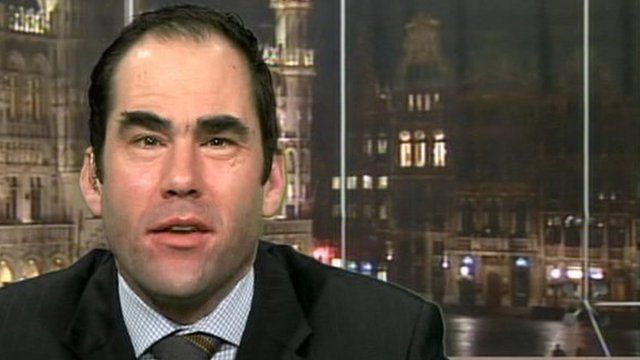 Video
ECB interest rates expected to hold at 1%
It's had a "wait and see" policy up to now, but investors will be watching the European Central Bank closely for any sign that policy is about to change.
The ECB is expected to leave interest rates on hold at 1% for the 22nd consecutive month. Bank lending is still sluggish and the sovereign debt crisis far from over but it is rising inflation in the Eurozone that will give President Jean-Claude Trichet his biggest headache in deciding whether it is time to raise rates.
Carsten Brezski, a senior economist at ING, told the BBC that inflation ''is a serious threat to the ECB''.