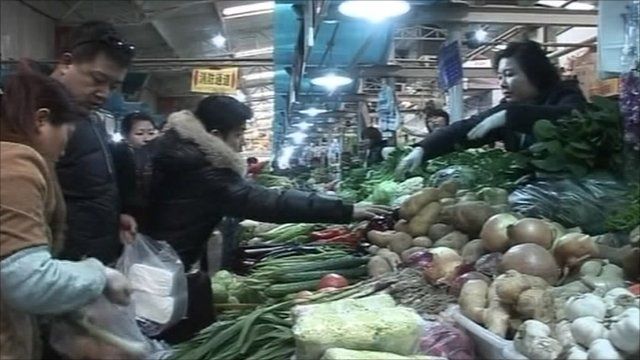 Video
Could inflation lead to social unrest in China?
China's main priority this year is keeping inflation under control at around 4%.
But February's number, just released, showed a slightly higher than expected 4.9% despite efforts to cool price rises.
It all adds to the pressure on China's leaders to rein in surging living costs.
There are real worries inflation could lead to social unrest.
Chris Hogg spoke to P.K. Basu at the Daiwa Institute of Research.
This video features some library pictures.