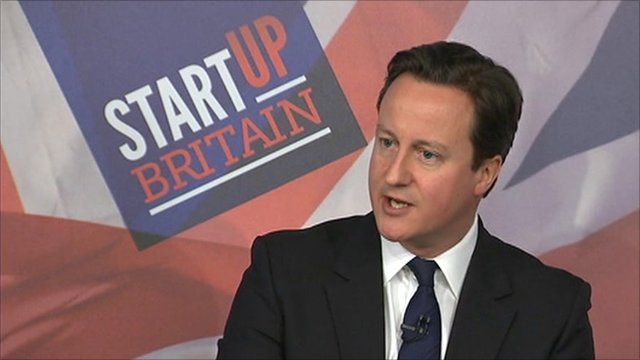 Video
Cameron: 'Now is the time to strike out on your own'
Prime Minister David Cameron has made a direct appeal to would-be entrepreneurs at the launch of Start Up Britain, a private scheme aimed at helping people to set up their own businesses.
Mr Cameron urged anyone sitting at home or at their desk thinking about starting their own business to seize the moment and "strike out on their own".
Backed by forms including Barclays, Blackberry and Google, Start Up Britain will offer new enterprises help worth about £1,500 in areas such as IT training and internet advertising.