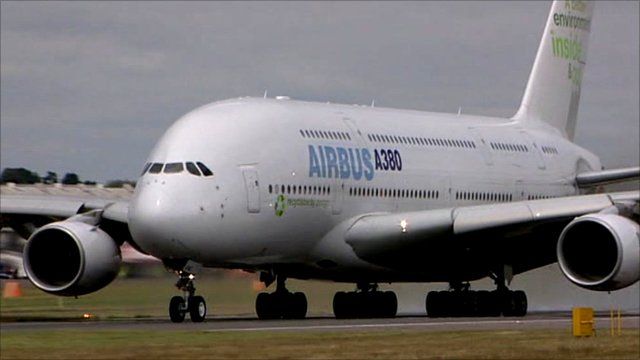 Video
Airbus and Europe welcome World Trade Organisation ruling
Both the US and Europe have claimed victory after the World Trade Organisation (WTO) partly overturned an earlier ruling that Airbus received billions of euros in illegal subsidies.
Airbus chief executive Tom Enders said it was "a big win for Europe", and the EU had won "on all key elements". However, US officials called it a "definitive victory" for their side.
They said $18bn in subsidies were still deemed to have broken rules and "caused serious prejudice" to US interests. The defence and aerospace analyst, Ilana Bet-El, told the BBC more about what the ruling means.