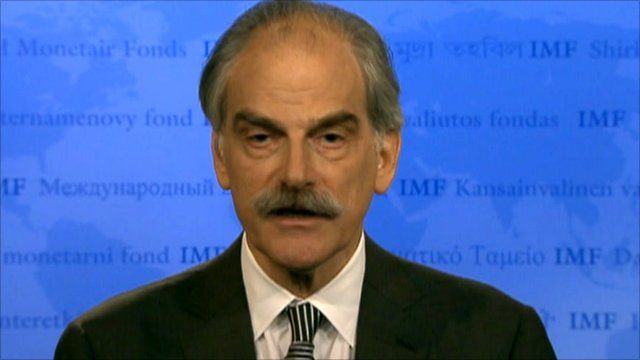 Video
IMF to choose new managing director
The acting managing director of the IMF, John Lipsky, has said Christine Lagarde, the French finance minister, would be "an excellent choice" to head the organisation.
Mr Lipksy has been in charge of the International Monetary Fund since Dominique Strauss-Kahn was arrested on suspicion of raping a hotel maid. Mr Lipsky is due to step down from the Fund at the end of August.
Speaking to the BBC's Stephanie Flanders, Mr Lipsky said the process of choosing a new leader would begin soon.
Go to next video: Dominique Strauss-Kahn wins bail