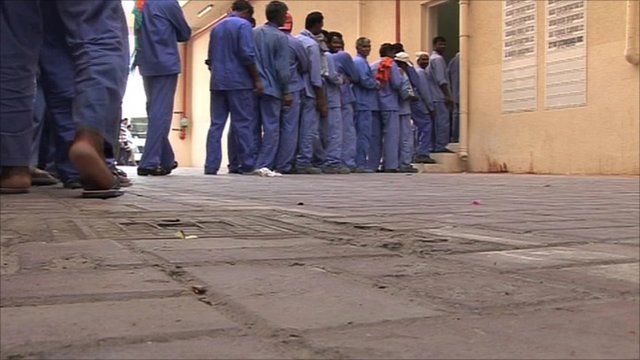 Video
UAE law change boosts bank access
Many workers come to the Middle East to earn money and send it back home.
Almost $3bn is sent back in remittances each month.
Historically most workers received cash in hand - and would then take some of that to an exchange office and have it sent home.
But many UAE employers are now legally required to outsource their payroll to financial firms - something which has led to thousands of workers getting access to basic banking services for the first time.