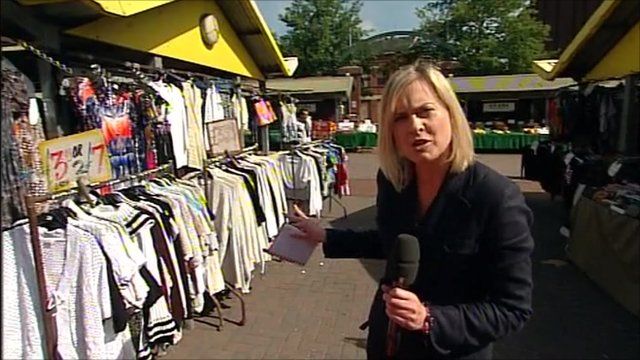 Video
Fruit and food hit hard by inflation
Latest figures show that the Consumer Prices Index measure of inflation remained unchanged in May at 4.5%.
It is the 18th month in a row that inflation has been above the Bank of England's target of 2%.
Inflation seems to be hitting lower earners hardest.
Lorna Gordon reports from a market in Leeds where fruit sellers have been squeezed by rising prices.
Go to next video: Inflation changes shopping habits