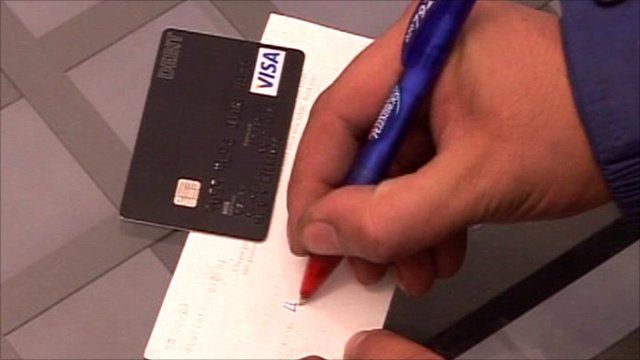 Video
Cheque guarantee cards being scrapped
If you are used to paying for things with a cheque and guarantee card, you will have to find a new method from next week, because the cheque card is being scrapped.
The banks say running the system is too expensive and the number of people using it is in long-term decline.
Brian Milligan reports.