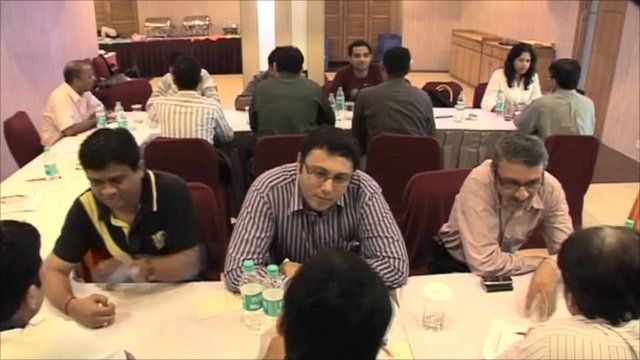 Video
Find your perfect business match
Finding the perfect match is never easy. More and more Indians are choosing to start business ventures, but finding the right people to collaborate with can be a difficult task.
One company has started sessions to pair up entrepreneurs.
A bit like dating - it is hoped that like minded people will form lasting business relationships.
Rajini Vaidyanathan reports.
Go to next video: New media for India's old issues