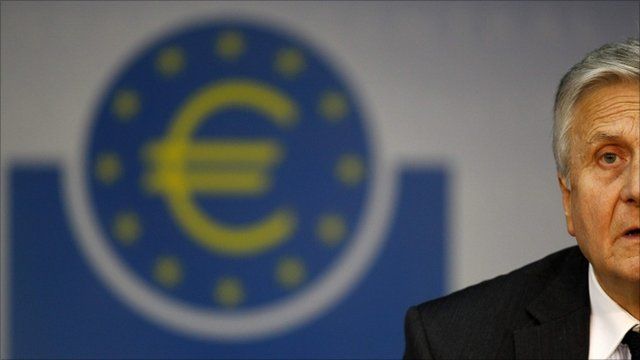 Video
ECB raises eurozone interest rates to 1.5%
The European Central Bank (ECB) has raised interest rates to 1.5% from 1.25% in an attempt to cool inflation in the 17-nation eurozone.
ECB president Jean-Claude Trichet said that inflation, now 2.7%, was likely to remain "clearly" above the ECB's 2% target over the coming months.
He said inflation would be monitored "very closely", seen as a signal that rates are likely to rise further.
Matthew Price reports.
Go to next video: ECB raises interest rates‎