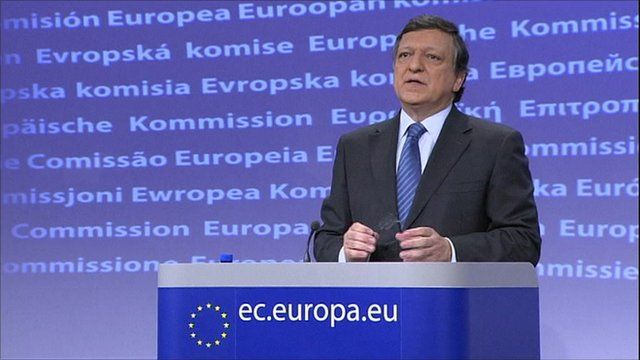 Video
Jose Manuel Barroso: Euro debt situation 'very serious'
European leaders are due to meet on Thursday to try to solve the debt crisis which is threatening to engulf the continent.
The President of the European Commission, Jose Manuel Barroso said nobody should be under any illusion that the situation is "very serious".
He said that without a decisive response, the negative consequences would be felt in all corners of Europe and beyond.
Go to next video: Crunch time for European debt crisis