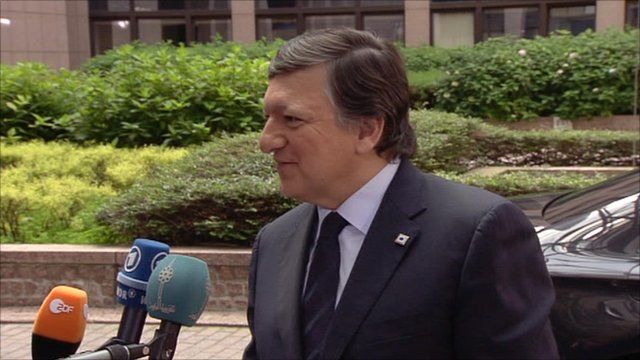 Video
Ministers arrive at euro summit in Brussels
Leaders of the eurozone countries are meeting to discuss the debt crisis in Greece and the rest of the continent.
The leaders will consider whether the banks should write off some of Greece's debts. They will also discuss a new bailout for the country.
Before the meeting started, the president of the European Commission, Jose Manuel Barroso, told waiting reporters that he is "sure we'll find a solution".
The President of the Eurogroup, Jean Claude Juncker, said that last night's Franco-German talks had paved the way for some kind of solution.
The Irish Prime Minister Enda Kenny was also positive about the talks.